EXPENSIVE Ego is arguably the most polarising pacer in Australia.
In footy terms, he's Collingwood – you either love him or hate him.
Some say he could be an absolute superstar; others say he's just plain overrated.
Why do I bring him up now you rightly ask? Well, I didn't. His co-trainer Luke McCarthy did.
And when Luke talks, history says everyone should listen.
When I chatted with Luke to grab updates on his army of key open-class raiders already in or heading to Queensland, the master horseman left me in no doubt he still firmly believes Expensive Ego is the best pacer in the stable.
And for this audience, that's important.
You see Expensive Ego won't be in Queensland. He's still out spelling with a view to spending plenty of time in Victoria later this year.
"The Victoria Cup and Inter Dominion are his goals," McCarthy said.
So, what did Luke say that most grabbed my attention in our chat?
"I still think he's our best horse. I never thought there was much between he and King Of Swing when both were at their best," he said.
"He's having a long spell, he needed it and deserved it.
"He went so well through the Inter Dominion series (last November/December), but it stung him more than we thought, and he wasn't at his best after it.
"We can't wait to get him back after a good, long break."
More immediately, Luke and his wife, Belinda, will have some driver juggling to do with at least four stars – Spirit Of St Louis, Mach Shard, A G's White Socks and Jilliby Kung Fu – headed towards races like the Sunshine Sprint and Blacks A Fake in Queensland next month.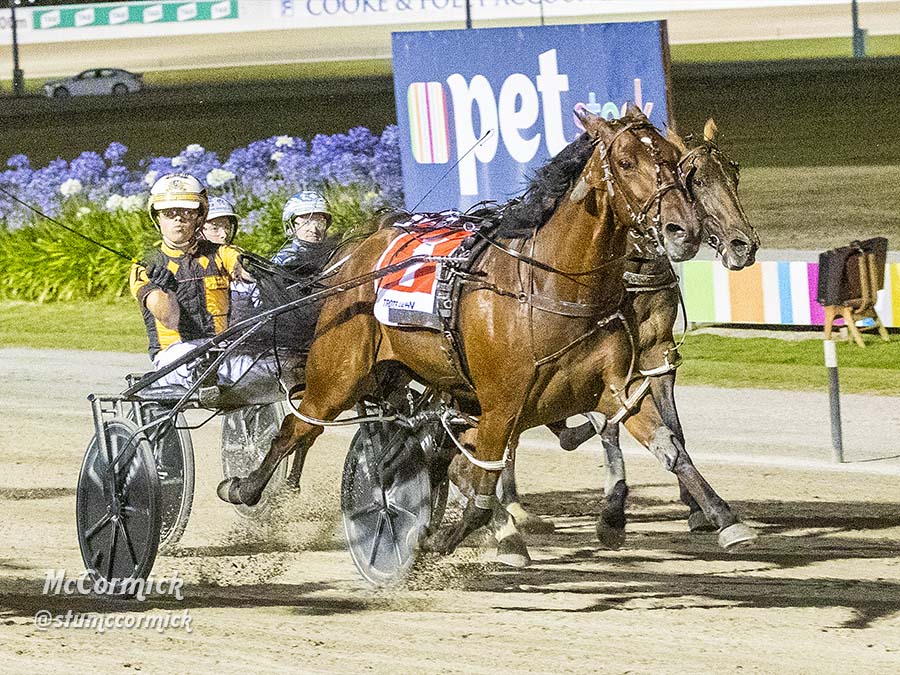 Spirit Of St Louis has to be the top seed after going to a new level last campaign, capped by massive seconds to King Of Swing in the Hunter Cup and Miracle Mile.
He had the second of two Albion Park trials last Friday and will either resume this Saturday night or next.
"Jack Callaghan will come up and drive him. The horses really run for him and they've done such a great job together," Luke McCarthy said.
"When they all clash, I'll drive whichever looks the best chance of the others. Then we've got Chris Geary, who is up here for the carnival, Ricky Thurlow and Leonard Cain if we need a fifth driver."
A G's White Socks is the real X-factor after being sent to Team McCarthy by trainers Greg and Nina Hope after his fourth in the Auckland Cup on May 27.
"On his best form, he'll be up with any of them," McCarthy said. "He's heading up from our (Cobbitty) stables to Queensland this week and will race in the next couple of weeks."
Mach Shard, another classy former Kiwi, looks to be in career-best form with two impressive Albion Park wins off 20m handicaps.
"It's been a long road back for him, but so worth it," McCarthy said. "An MRI found a hairline crack in his foot after his first two runs for us and it's been 12 months getting him back, but now he's sound as a bell.
"The sectionals he's been running and the way he's been winning say he can win a race like the Sunshine Sprint or Blacks A Fake with the right run."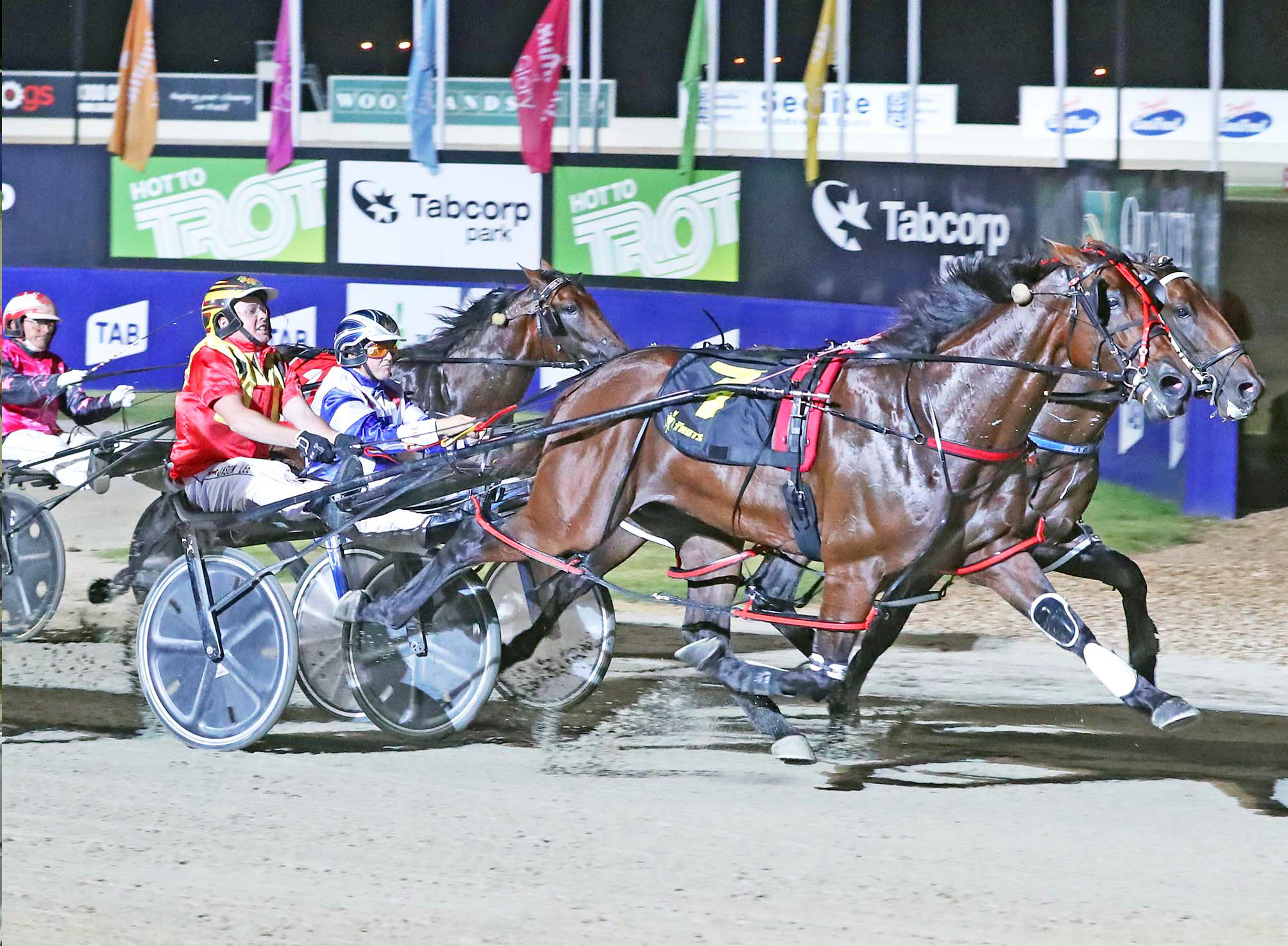 Mach Shard heads to Lucky Creed on Saturday night at Albion Park and then the Redcliffe Cup before the Sunshine Sprint.
Then there is the comeback kid with the strong Victorian connection, Jilliby Kung Fu.
He won his first start after a long stint out with injury and stud duties when he resumed at Albion Park on May 28.
"He was a bit soft first-up, but got the job done. He improved again winning a trial (at Albion Park) last week and will just keep getting better," McCarthy said. "He's as fit as we can get him and just needs match fitness now.
"It's been great bringing him up here because he can run in a restricted class race here again this week and another one of them before he has to go into the free-for-alls. It's just what he needs to get fully fit."
Article by Adam Hamilton