CHAMPION pacer King Of Swing has let down superbly and is raring to go in the next phase of his career as a stallion.
Cobbitty Equine's Belinda McCarthy today confirmed King Of Swing's service fee would be $8000 plus GST.
"He's thoroughly enjoying retirement. He's let down really well and looks a million dollars," she said.
McCarthy said she "tossed around a lot" before settling on the first season service fee.
"We want him to be available to as many breeders as possible, big or small," she said.
"We thought about $10,000, but went for $8000 plus GST. It's an affordable price for most people and it's well below the big-name stallions.
"I'm expecting him to be fully booked out within a few weeks.
"We took Expressions of Interest and they were through the roof.
"NSW breeders will only have to pay $6550 with the new incentives up here."
King Of Swing was retired immediately after becoming the only pacer to win three Miracle Miles back on March 12 at Menangle.
He was a Group 1 winner at two in the Breeders Crown and raced right through to be Australasia's champion open-class pacer.
The Kiwi-bred son of Rocknroll Hanover raced 82 times for 44 wins, 18 placings banked $3,390,546. He won 11 Group 1 races.
"Not only was he a champion on the track, but he looked like a champion, too. Imagine how good he looks now he's let down," McCarthy said.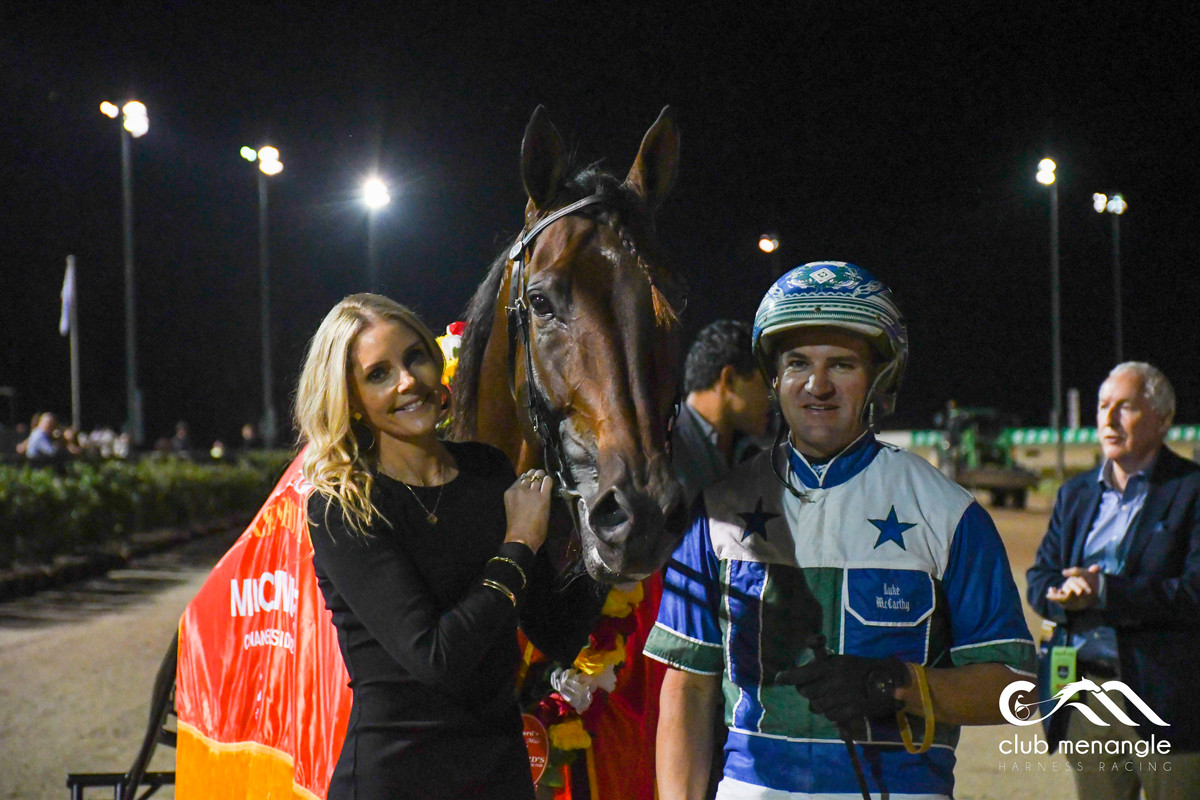 15 June 2022 | Article by Adam Hamilton